Schapenberg Industries GmbH is an owner-managed, dynamic and internationally positioned company, based in Sprockhövel in the southern Ruhr area of Germany. Schapenberg Industries also has local presences in India and Turkey.
Competent in global supply chain management and quality management
As a holistic system supplier we see ourselves as an expert in castings (steel, ductile iron, gray iron, aluminum, investment and centrifugal casting), turned and milled parts, forgings, stamped parts and steel welding fabrications.
In addition, we can offer efficient services in quality management and supplier development in India and Turkey. We convince with more than 12 years of experience and know-how in worldwide procurement markets, as well as significant experience in manufacturing and quality engineering.
Globally active, locally established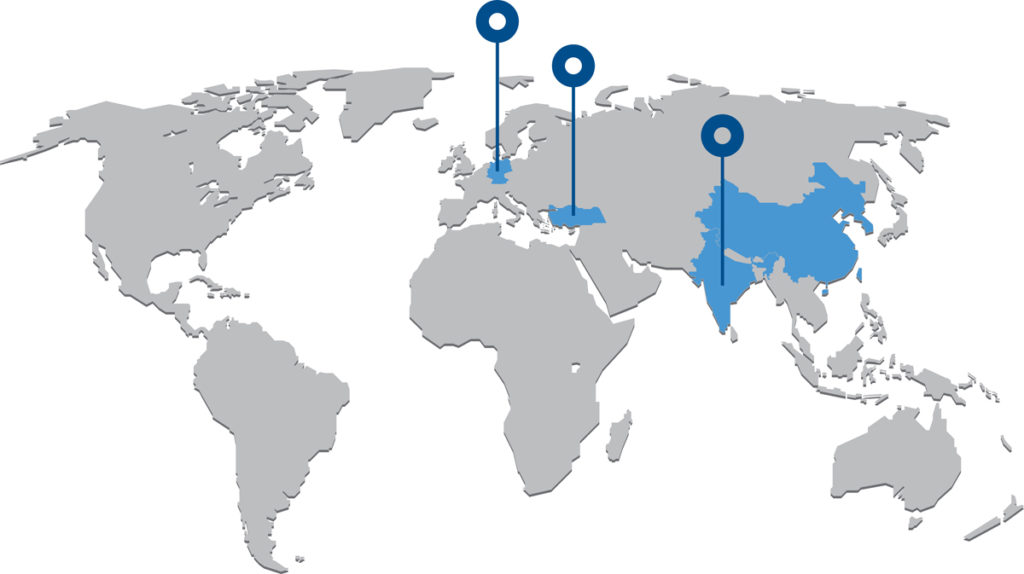 Service and Sourcing regions
Best-Cost country sourcing
Local QM engineers in India and Turkey
Smart Logistics and own warehousing in Sprockhövel, Germany
Headquarter
Schapenberg Industries GmbH
Wuppertaler Str. 80
45549 Sprockhövel / GERMANY
Foreign Presence
Schapenberg Industries in Pune (INDIA)
Schapenberg Industries in Ankara (TURKEY)